← Back to portfolio
O, Pioneers!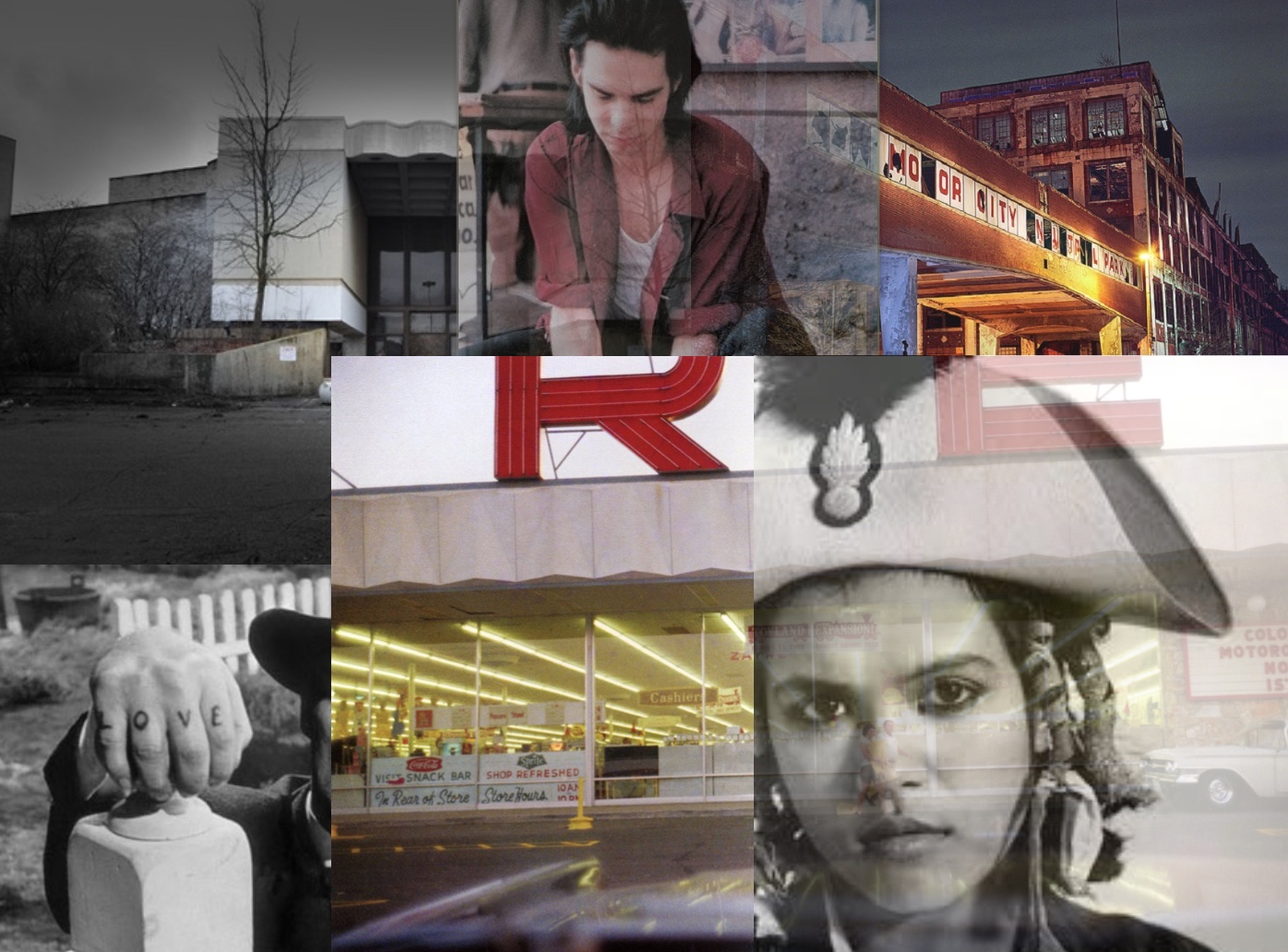 1. 
We were 14 and desperate.

Marooned on a shag carpeted planet, surrounded by ranch houses and streets named after Robin Hood characters, we searched for danger.
We found Pizza Hut. 
We searched for art, excitement, and risk. 
We found Foreigner, Journey, and Asia. 
Our bland futures lay before us like dead fish.
2. 
For the sake of argument let's call this place "Wisconsin in the middle 1980s."
3.
Z104 FM was the classic rock tranquilizer of choice, prog-rock anthems invading carpools and arcades and locker rooms and every keg party we weren't invited to. This music smelled like air-freshener and looked like bent mini blinds and felt like falling asleep in a giant pile of pillows and suffocating.
This music seemed like a bad preview of adulthood and we didn't want it.
We didn't want the singer of Foreigner to wait for us and we didn't want to catch the rain in Africa with the bearded weirdo in Toto and we didn't want to feel the heat of the moment with Asia.
We only wanted one thing, really. To escape.
4.
We were the weird girls. The ghost girls, the invisible girls.
Outsiders, not by choice.
I was a lone Jew in a sea of Norwegians, too tall/too loud/awkward; she brought schnapps to school in a baby bottle and hid her freckles with powder.
Together we made a good team. In 6th grade, we were in bad moods 70% of the time.
In 7th grade, we played trumpet in the band, the only girls in the section. Since she was first chair and I was last, the boys tortured us for completely different reasons.
In 8th grade, someone stuck a Z104 bumper sticker on my locker and we freaked out and actually set it on fire, and the craziest part of the story is how no one even noticed us doing it.
Did I mention we were invisible, which is a super power, until it isn't.
5.
We hit high school ready for the worst years of our lives to begin. Ready for things to suck. Ready to suffer.
This is not what happened at all.
6.
We found the college radio station on the far left side of the dial, like it was hiding from that jerk Z104. How had we missed it before?
There was a song about a car accident on prom night and I don't think we breathed for two minutes, until we were sure it was over, and every song that came after was equally amazing and we just sat there, listening, in a kind of shock, until my mom called us for dinner.
The music sounded like needles, like knives mixed with hot coffee, like night and dirt and running away, like grown-up love, like cities that lived only in our minds, like it was beaming down from a young and angry planet and we had to get there or we would literally die.
But we had no idea how. We had no map.
7.
We taped our favorite songs off the radio, editing them into a super mix. And we stuck this super mix into my boom box and lashed it onto the rat trap of my bike and went pedaling around the neighborhood broadcasting the voices of Darby Crash and Exene Cervenka and Henry Rollins to the unwitting residents of Nottingham Lane and Friar Tuck Circle, every hellishly beautiful chorus expressing so perfectly what we could not.
rise above 
we're gonna rise above
8.
We followed a guy with a mohawk around West Towne Mall for 20 minutes until he finally gave us the name and approximate location of a record store where we could find the music we were looking for.
9.
It took two buses and an elaborate lie to get there, a narrow room above a laundromat with a blue neon sign in the window. It was filled with records, hair dye, and magazines from England, and the floor creaked when we crossed it.
We were terrified.
The records were arranged in long wooden bins, hip-high and blocked by hard-faced men in leather jackets, flipping through them in a way we quickly copied—palms down, fingers crawling, showing no emotion.
We stayed that night until the streetlights went on, allowing ourselves one record each. Babysitting money well-spent.
The one I bought was called WILD PLANET, and it was red and showed two beautiful ladies and three interesting men and I hoped one day I would get to that planet, too.
10.
Saturdays were now spent record shopping. While other kids were out playing soccer or learning how to ski or hanging at the mall, we were hunched over bins of vinyl, looking for our escape route.
Because we had figured something out, early on. These records were the map. These records would show us the way out. 
we are born with a chance
I am gonna have my chance
11.
In the end, I went to New York and she went to California, a decision that appeared to be based on things like jobs and schools but really came down to this: my favorite bands were from the East Coast and hers were from the West.
We promised to keep in touch and we hugged and she got into her car and that was it. We were like pioneers, or something. It was a long time before we saw each other again.
-----------------------------------------------------
read. more. at.  www.MemoirMixtapes.com